An Injury To One Is An Injury To All!
The Lessons of ILWU Local 10's May Day 2015 Action Against Racist Killings

July 8 (Wednesday) 7:00 PM (Free) ILWU Local 10 - Henry Schmidt Room - 400 Northpoint, at Mason near Fisherman's Wharf
http://www.laborfest.net/2015/2015schedule.htm#7
On May Day ILWU Local 10 shut down the port, supporters marched from the port to rally at City Hall to protest racist killings in this country. Local 10's organizer, Stacey Rodgers, will chair the meeting. Other ILWU Local 10 members and retirees, veterans of past ILWU solidarity actions will speak. This forum is part of Labor Fest, a celebration of workers culture and history. It takes place in the month of July to commemorate the 1934 San Francisco General Strike, provoked by police killing two maritime strikers on July 5, "Bloody Thursday".
MayDay-March.jpgOn May 1, 2015 ILWU Local 10 called for a stop work meeting to protest the police terror and murders of African Americans, Latinos and other working people. Thousands marched to demand justice and human rights. ILWU made history as the only union in the United States to not only to challenge the epidemic of police murders, but also to take action on the job.
This educational forum will look at why the ILWU Local 10 took this action and how their members have been affected by the increasing militarization of the police and repression in working class communities, especially against black and brown people.There will also be a screening of a new documentary of ILWU Local 10's initiated action by Kavena Hambira of Namibia. The Henry Schmidt room is on the second floor of the smaller building at the location.
*---------*---------*---------*---------*---------*---------*
*---------*---------*---------*---------*---------*---------*
Planning for Paris 2015

Join the Northern California Climate Action Coalition

Join us to plan and network among Climate Justice groups for actions leading up to the Paris COP21* UN climate talks.
Thursday, July 9, 2015, 7 pm – 9 pm
at California Nurses Association,
2000 Franklin St., Oakland at 20th St, 1 block from 19th St BART
Please join us for this second planning meeting aimed to coordinate various actions leading up to and through the scheduled Paris UN COP21 climate meeting (Nov 30 – Dec 11) and promote a collective ownership of proposed mass actions. We are activists from various groups who organized the Northern California People's Climate Rally in Oakland on September 21, 2014, in solidarity with the People's Climate March in New York on the same date. Since the first meeting a number of us have drafted points of unity for our coalition--please see reverse side. And please reach out to your networks and invite other groups to this meeting to help build for climate action.
*COP21 is the 21st "Conference of the Parties" held by the United Nations Framework Convention on Climate Change. The conference objective is to achieve a legally binding and universal agreement on climate, from all the nations of the world.
Challenging climate catastrophe the Northern California Climate Action Coalition demands
A global agreement to implement dramatic and rapid reduction in global warming pollution

Keep fossil fuels in the ground!

100% clean, safe, renewable energy!

End all fracking, tar sands mining and pipelines, offshore drilling, arctic drilling.

Wind, solar, geothermal power now.

No coal exports or bomb trains in Northern California.
These are the pre-conditions necessary to create:
· A world united to repair the ravages of climate change
Industrial countries and polluting corporations of the global north need to pay their ecological debt to society and to the global south by providing funding for developing countries and vulnerable communities worldwide to adapt to the impacts of climate change and convert to sustainable economies.

· A world with an economy that works for people and the planet
Billions of dollars for conservation and a just transition to a sustainable economy based on renewable energy, clean transportation, and jobs for all at union wages. Convert polluting factory farms to sustainable organic agriculture. End corporate personhood; end "money equals free speech"; end billionaire purchase of elections.

· A demilitarized world with peace and social justice for everyone; where Black Lives Matter; where good jobs, clean air and water, and healthy communities belong to all
End all forms of oppression and discrimination. No to environmental racism and pollution of indigenous, low income, and frontline nations and communities. No wars. No nuclear weapons. No more Fukushimas. A true ecological approach must integrate questions of justice to honor the earth and lift all people out of poverty.
*---------*---------*---------*---------*---------*---------*
*---------*---------*---------*---------*---------*---------*
On Thursday, August 6, 2015 please join us for the Hiroshima commemoration, rally and nonviolent direct action, 8 AM at Livermore Lab, corner of Vasco Road and Patterson Pass Road in Livermore.
As we approach the 70th Anniversary of the U.S. atomic bombings of Hiroshima and Nagasaki, Japan, Daniel Ellsberg, Country Joe McDonald, Taiko drummers, A-bomb survivors and hundreds of peace advocates will gather at the Livermore Nuclear Weapons Lab to shine light on the true cost of the nuclear age. On this major anniversary, we will confront the human, ethical, environmental, social and financial price that nuclear weapons are extracting from us – and, indeed, from all life on earth. And, together, we will act to change the future!
There will also be a pre-action organizing meeting in Berkeley on Saturday, July 11 at 10 AM.
For August 6 action and pre-action info…
We have downloadable fliers and more information on the web at:
http://www.trivalleycares.org/new/SaveDate.html
We have a Facebook page at:
August 6 Hiroshima Commemoration and Action at Livermore Lab
Please join us, let us know if your group would like to cosponsor the August 6 commemoration, and help us publicize the event with your members and friends.
More information, Tri-Valley CAREs, (925) 443-7148
www.trivalleycares.org
marylia@trivalleycares.org
Thanks!
###
http://www.care2.com
the worlds largest community for good.
You care; We Care2.
Start a petition - we will help you win!
http://www.thePetitionSite.com/create.html
*---------*---------*---------*---------*---------*---------*
*---------*---------*---------*---------*---------*---------*


Starting this September, Rising Tide North America is calling for mass actions to shut down the economic and political systems threatening our survival.

Already, hundreds of thousands are streaming into the streets to fight back against climate chaos, capitalism and white supremacy.

This wave of resistance couldn't be more urgent. To stop climate chaos we need a phenomenal escalation in organizing, participation and tactical courage. We need a profound social transformation to uproot the institutions of capitalism, colonialism, patriarchy, and white supremacy, the systems that created the climate crisis. And we need to link arms with allies fighting for migrant justice, dignified work and pay, and an end to the criminalization and brutal policing of black and brown bodies.

We need to #FloodTheSystem.

In the lead up to the United Nations climate talks in Paris, in December, we will escalate local and regional resistance against systems that threaten our collective survival. Together, we will open alternative paths to the failing negotiations of political elites.

This is not another protest. It is a call for a massive economic and political intervention. It is a call to build the relationships needed to sustain our struggles for the long haul. To build popular power along the intersections of race, class, gender and ability. To collectively unleash our power and change everything.

The Story So Far
Over the past year, hundreds of thousands of people have flowed into the streets to fight back.

Fast food workers in over a hundred cities went on strike, with thousands arrested demanding $15 an hour and a union. Young people in Ferguson, protesting the murder of Michael Brown by Darren Wilson, showed us the power of sustained action as they fought back against state violence for weeks, reinvigorating a national movement for Black liberation. Hundreds of thousands of climate activists marched at the People's Climate March in New York, and the next day Flood Wall Street shut down the heart of New York's financial district.

Across the country, and the world, powerful movements are using nonviolent direct action to to disrupt business as usual and demand lasting systemic change.

These moments show that broad mobilization and disruption are ways that we can transform our society. It is time we move beyond conventional strategies. Its time we connect across movements and #FloodTheSystem.

Rising Tide North America and its allies call on communities, networks, affinity groups and organizations across the continent to join together this Fall to rapidly escalate the pace and scale of the anti-capitalist climate justice movements.

We need to wash away the root causes of climate change -- capitalism, white supremacy, patriarchy and colonialism. These systems enable the domination of people and Earth. They place gains for the elite before the well being of our communities.

To build the scale of movements necessary to take on this challenge, we need everyone. Using sustained, coordinated direct action we can bring more people into a movement for radical social transformation than ever before.

The upcoming United Nations meeting of the Conference of the Parties in Paris (COP 21) at the end of the year provide us with an opportunity. Framed as climate negotiations they are really about capitalism and the corporate elites. We have an opportunity to focus the debate on capitalism itself as negotiators wedded to and benefiting from the status quo refuse to discuss the systems that drive the crisis. This is a natural moment to preemptively highlight community resistance and radical alternatives in advance of another colossal failure of international leadership. Through our combined action we can turn the failure of these critical talks into a moment in which the systemic nature of the crisis moves to the center and in which our movements begin to connect and collaborate.

In the past, the climate movement has repeatedly tried days of action and one-day marches. While these have built important relationships, they have not created the sustained movement swells we need. To lay the groundwork for exponential movement growth we are asking groups to convene Action Councils, like those forming in the Pacific Northwest, California, Montana, Northeast and elsewhere, with the intention of coming together to organize sustained actions beginning in late Summer, continuing through November and beyond.

With luck, waves of mobilizations breaking across the continent and world will build off each other to create a flood of resistance to fossil fuel extraction, capitalism and colonialism.
Vision
#FloodTheSystem invites the Rising Tide network, the larger climate justice movements, and other non-climate focused groups to create a flood of massive economic and political disruption of the systems that allow the climate and economic crisis to continue to escalate.
This is not a simple call to action or day of action, it's a long-term process.
We want to organize a series of actions that would:
Build a more robust anti-capitalist movement that clearly defines climate change as a symptom of capitalism. Specifically, we hope to support and catalyze regional organizing networks and relationships to challenge extreme energy infrastructure and the systems of oppression that enable it.
Build long term local, regional and continental networks that can continue to coordinate, build connections between movements, and escalate these fights in 2016 and beyond.
Begin to work closely with other movements through the analysis of where our struggles intersect and through a commitment to anti-oppressive organizing practices.
Share, implement and gain experience in innovative models of horizontal movement structures and mass democracy in organizing that will serve radical forces for the long haul.
Create a flood of energy within regions that inspires others to join in with organic, spontaneous actions and organizing. Regional blocks of escalating action are already planned that will lead into, and play off, each other. More emerge everyday.
Preemptively highlight community resistance and real alternatives to the fossil fuel economy ahead of the inevitable colossal failure by global elites at the United Nations climate negotiations in Paris.
Principles
#FloodTheSystem will organize and act according to the following principles.
Anti-capitalism/colonialism/racism/patriarchy - We see the climate crisis as a symptom of hierarchical social systems based upon domination and exploitation of lands, and predominately people of color. Addressing the crisis at its roots means joining with and supporting those who are fighting for liberation from these and other oppressive systems, and for their replacement with relations based upon equity, mutual aid, and ecological stewardship.
Grassroots Led, NGOs in Support Role - Non-profits and NGOs often function to co-opt and defuse resistance into reform-based avenues which are amenable to the social systems we are ultimately seeking to dismantle and replace. The priorities of this mobilization should be driven by groups grounded in and accountable to the communities most impacted by white supremacy, capitalism, and settler colonialism, with NGOs in a support role -- not the other way around.
Community-Based Alternatives - Corporations, nation-states, and multilateral institutions like the United Nations are integral pillars upholding global capitalism and colonialism. We see alternatives to extreme energy and the climate crisis arising out of social struggles which challenge and seek to replace these institutions and their logics. However, we recognize that there may be important defensive struggles within the UN Framework Convention on Climate Change, such as fighting the expansion of carbon markets or advancing state recognition of Indigenous land rights.
*---------*---------*---------*---------*---------*---------*
*---------*---------*---------*---------*---------*---------*
Free Albert Woodfox!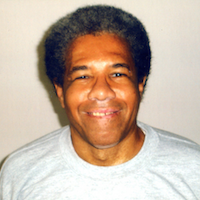 On June 8, 2015 a federal judge granted Louisiana prisoner Albert Woodfox unconditional release. Albert's conviction had already been overturned three times - most recently in 2013 - yet every time the state has appealed.
Today, Albert is
still
behind bars after spending four decades in cruel, unjust solitary confinement. He believes that he and fellow prisoners, Herman Wallace and Robert King, were first placed in solitary confinement in retaliation for their activism. All three men were members of the Black Panther Party. Together, they came to be known as the Angola 3.
It is time for the State of Louisiana to stop standing in the way of justice. Call on Louisiana Governor Bobby Jindal to ensure Albert's cruel and unjust confinement is not his legacy.
Learn more
http://act.amnestyusa.org/ea-action/action?ea.client.id=1839&ea.campaign.id=35593&ea.tracking.id=Country_USA~MessagingCategory_PrisonersandPeopleatRisk&ac=W1506EAIAR2&ea.url.id=414689&forwarded=true
*---------*---------*---------*---------*---------*---------*
*---------*---------*---------*---------*---------*---------*
Amnesty for all those arrested demanding justice for Freddie Gray!
Amnesty for ALL those arrested
demanding justice for Freddie Gray!

Sign and distribute the petition to drop the charges!
Spread this effort with #Amnesty4Baltimore

"A riot is the language of the unheard"
— Dr. Martin Luther King, Jr.


An estimated 300 people have been arrested in Baltimore in the last two weeks. Many have been brutalized, beaten and pepper-sprayed by police in the streets, and held for days in inhumane conditions. Those arrested include journalists, medics and legal observers.
One individual arrested for property destruction of a police vehicle is now facing life in prison and is being held on $500,000 bail. That's $150,000 more than the officer charged with the murder of Freddie Gray.
The legal system has made it clear that they care more about broken windows than broken necks; more about a CVS than the lives of Baltimore's Black residents.

They showed no hesitation in arresting Baltimore's protesters and rebels, and sending in the National Guard, but took 19 days to put a single one of the killer cops in handcuffs. This was the outrageous double standard that led to the Baltimore Uprising.
Sign the petition to drop the charges on all who have been arrested.
Petition to Baltimore Mayor Stephanie Rawlings-Blake
Download PDF of Petition
http://www.answercoalition.org/amnesty_for_all_those_arrested_demanding_justice_for_freddie_gray?utm_campaign=baltimore_amn1&utm_medium=email&utm_source=answercoalition
Mayor Stephanie C. Rawlings-Blake
City Hall, Room 250,
100 North Holliday St.,
Baltimore, MD 21202
Dear Mayor Rawlings-Blake:

I stand in solidarity with those in Baltimore who are demanding that all charges be dropped against those who rose up against racism, police brutality, oppressive social conditions and delay of justice in the case of Freddie Gray. The whole world now recognizes that were it not for this powerful grassroots movement, in all its forms, there would be no indictment.

It is an outrage that peaceful protesters have been brutalized, beaten and pepper-sprayed by police in the streets, and held for days in inhumane conditions. Those arrested include journalists and legal observers.

Even the youth who are charged with property destruction and looting should be given an amnesty. There is no reason a teenager -- provoked by racists and justifiably angry -- should be facing life in prison for breaking the windows of a police car.

The City of Baltimore should work to rectify the conditions that led to this Uprising, rather than criminalizing those who took action in response to those conditions. Drop the charges now!

Sincerely,
[add your name below]
*---------*---------*---------*---------*---------*---------*
*---------*---------*---------*---------*---------*---------*
CANCEL ALL STUDENT DEBT!

Sign the Petition:

http://cancelallstudentdebt.com/?code=kos
Dear President Obama, Senators, and Members of Congress:
Americans now owe $1.3 trillion in student debt. Eighty-six percent of that money is owed to the United States government. This is a crushing burden for more than 40 million Americans and their families.
I urge you to take immediate action to forgive all student debt, public and private.
American Federation of Teachers
Campaign for America's Future
Courage Campaign
Daily Kos
Democracy for America
LeftAction
Project Springboard
RH Reality Check
RootsAction
Student Debt Crisis
The Nation
Working Families
*---------*---------*---------*---------*---------*---------*
*---------*---------*---------*---------*---------*---------*

Bay Area United Against War Newsletter

Table of Contents:

A. EVENTS AND ACTIONS

B. ARTICLES IN FULL
*---------*---------*---------*---------*---------*---------*
*---------*---------*---------*---------*---------*---------*
A. EVENTS AND ACTIONS
*---------*---------*---------*---------*---------*---------*
*---------*---------*---------*---------*---------*---------*
More on Mumia's Medical Needs
Mumia Abu-Jamal's will to live and his commitment to telling the truth is matched by our collective resolve to see him well and free.
Please take action again. Please know that your calls, letters, emails, and faxes (even the ones that they hang up on or seem to ignore) are the only reason that he was given diagnostic testing. Mumia is still weak, in a wheelchair, and his legs are bandaged heavily. He has still not been given a diagnosis or a treatment plan. Mumia needs a plan that will address the underlying causes of his chronic and potentially life threatening conditions. Please know that his mind is clear, and his energy is returning. He sends his love and his understanding- that because you took action, he is alive.
Mumia spent nine days Geisinger Medical Center in Danville PA, and is now back in the infirmary at SCI Mahanoy. Our actions today will ensure that Mumia receives the urgent diagnosis and medical treatment.
In the latest outrage, the Pennsylvania Department of Corrections is refusing to release Mumia's medical records. Their excuse- that Bret Grote from the Abolitionist Law Center and co-counsel Bob Boyle went to federal court to demand that his lawyers and family be allowed to advise and see him while he was hospitalized. Holding Mumia's medical records is simply retaliation for exercising his constitutional right to access to the courts.
And It is a direct attack on his ability to get expert advice and care. They are preventing Mumia and his doctor from seeing these critical records, at a time when his condition, while stable, remains serious.
Act Now.
1. Call the Prison, the Governor, and the DOC. Demand that they release Mumia's medical records immediately (see numbers below).
2. Make a Gift to Prison Radio. We took a risk: we fronted $4K dollars so that we could place a full page Ad in The Nation Magazine. It appears in the June 1st issue. Stand with us as we amplify this message. Please give now. Then sign this important letter.
3. Make a gift to Mumia Abu-Jamal's Medical and Legal Fund. Help us get independent medical care for Mumia. We are still in need of funds for life sustaining advocacy and care. Click here to give.
Call, write and fax today!
John Kerestes, Superintendent SCI Mahanoy
Address: 301 Morea Road, Frackville, PA 17932
Phone: 570-773-2158 x8102
Fax: 570-783-2008
Secretary John Wetzel, Pennsylvania Department of Corrections
Address: 1920 Technology Parkway, Mechanicsburg, PA 17050
Phone: 717-728-4109, 717-728-2573
E-mail: ra-crpadocsecretary@pa.gov
Pennsylvania Governor Tom Wolf
Address: 508 Main Capitol Building, Harrisburg, PA 17120
Phone: 717-787-2500
Fax: 717-772-8284
Email: governor@pa.gov
Your support of Prison Radio allowed us to recently record: Mumia Abu-Jamal, Kenneth Hartman, Reverend Edward Pinkney, Shaka Zulu, Jane Dorotik, Bill Dunne, Bryant Arroyo, Troy Thomas, Mondo We Langa (David Rice), and more.
Mumia's and other commentators' searing truth is needed on the radio. Listen to these commentaries at prisonradio.org.
Mumia Abu-Jamal:
137 Shots (2:00)
Kenneth Hartman:
Stop Strip Searching My Mom (4:21)
Bryant Arroyo:
The Unconstitutional AEDPA (11:06)
As you know, we are pulling out all the stops to free Mumia and keep him alive. Together with International Concerned Friends and Family of Mumia Abu-Jamal & the Free Mumia Abu-Jamal Coalition (NYC) we placed this full page Ad in The Nation Magazine. Please print it out and share it with friends. Please sign it at bit.ly/OpenLetterForMumia. Please help us print this Ad. It is costing $4K to design, print and motivate. Please take a moment to help Prison Radio make it happen, by sending a gift now.
Support Prison Radio
$35 to become a member.
$50 to become a member and receive a beautiful tote bag. Or call us to special order a yoga mat bag.
$100 to become a member and receive the DVD "Mumia: Long Distance Revolutionary."
$300 to become a member and bring one essay to the airwaves.
$1,000 (or $88 per month) will make you a member of our Prison Radio Freedom Circle. Thank you!
Support Prison Radio
To give by check:
Prison Radio/Redwood Justice Fund
PO Box 411074
San Francisco, CA
94141
Stock or legacy gifts:
Noelle Hanrahan
(415) 706 - 5222
Prison Radio is a project of the Redwood Justice Fund a CA 501c3 non profit.
Prison Radio has recorded Mumia and other political prisoners for over 25 years, and we are pulling out all the stops to keep these voices on the air.
Please donate today to amplify prisoners' voices far and wide beyond the bars:
Support Prison Radio: prisonradio.org/donate
Defeat SB 508: bit.ly/defendfreespeech
Copyright © Prison Radio
www,prisonradio.org 415-706-5222
Our mailing address is:
Prison Radio PO Box 411074, SF CA 94141
http://us10.campaign-archive2.com/?u=247585f092e945ff55b9a1bb2&id=e113d0b6d0&e=0107d76ccd
Donate Now
$35 is the yearly membership.
$50 will get you a beautiful tote bag (you can special order a yoga mat bag, just call us).
$100 will get the DVD "Mumia: Long Distance Revolutionary"
$300 will bring one essay to the airwaves.
$1000 (or $88.83 per month) will make you a member of our Prison Radio Freedom Circle. Take a moment and Support Prison Radio
Luchando por la justicia y la libertad,
Noelle Hanrahan, Director, Prison Radio
PRISON RADIO
P.O. Box 411074 San Francisco, CA 94141
www.prisonradio.org
info@prisonradio.org 415-706-5222
*---------*---------*---------*---------*---------*---------*
The Labor Action Committee to Free Mumia Abu-Jamal Mobilizes Support Internationally:
No Execution by Medical Neglect!

International Unions Demand Decent Medical Treatment for Mumia Abu-Jamal

June 2, 2015
Mumia Abu-Jamal was recently sent back to prison after having been hospitalized for the second time. There are some reports that his health is improving. He said to Suzanne Ross of the International Concerned Friends and Family of Mumia Abu-Jamal that "if there had not been an international outcry about the lack of appropriate treatment, in fact AGAINST the 'treatment' that was bringing him so close to death, he was sure he would not be alive today".

In some good news, he was also told by the prison doctor that his biopsy results came back negative.
However, neither Mumia nor his wife, lawyers or consulting doctors have been seen the actual medical reports detailing his condition. The Department of Corrections refuses to hand over his medical records, claiming that they don't have to hand them over because there is litigation to have them released! Denying Mumia and his family his medical records is an outrage!
We would like to inform you about some recent actions taken by unions around the world on behalf of Mumia.
-
Unite
,
the largest union in the UK, representing over 1.4 million members, wrote letters to Governor Tom Wolf, Department of Corrections Secretary John Wetzel and Legal Counsel Theron Perez protesting Mumia's treatment.
- The
International Dockworkers Council
, representing 90,000 dockworkers from affiliated unions around the world, wrote an appeal to the labor movement calling for action on behalf of Mumia.
- The
Inlandboatmen's Union of the Pacific
sent a protest letter to Department of Corrections Secretary John Wetzel.

We hope that you will continue to take action on behalf of Mumia. Please call and email Department of Corrections Secretary John Wetzel and demand the following:

1) Mumia Abu-Jamal is an innocent man! He should be freed immediatel
2) Confirm what Mumia's medical condition is. Release his medical records to his family and lawyers!

3) Allow Mumia to be given medical treatment from a doctor of his choice. His doctor should be allowed to conduct an on-site medical examination, to communicate by phone with Mumia, and to communicate freely with prison medical staff.

4) Allow Mumia daily visits from his family, friends and lawyers!

5) Conduct an independent investigation of healthcare treatment inside the Pennsylvania prison system!
DEPARTMENT OF CORRECTIONS, SECRETARY JOHN WETZEL
717 728 4109

We are also attaching a sample union resolution for you to use as a template. Please consider submitting it to your union and asking them to take action on behalf of Mumia. We would also be happy to work with you and make a presentation to your union or community group about his condition.

The Labor Action Committee to Free Mumia Abu-Jam
*---------*---------*---------*---------*---------*---------*
Campaign to Free Lorenzo Johnson
Lorenzo Speaks Concerning Prosecution's Brief:
JANUARY 1, 2015—The prosecutor has run away from (almost) every issue raised in my PCRA by begging the Court to dismiss everything as "untimely". When they don't do this, they suggest that me and my lawyers were "defamatory" towards either my former prosecutor Christopher Abruzzo or Detective Kevin Duffin, in our claims they withheld, misused or hid evidence of my Innocence, in order to secure an unjust conviction in this case. If I charged, a year ago, that about a dozen AGs (attorneys general) were involved in circulating porno via their office computers, people would've laughed at me, and seen me as crazy.
But, guess what? During 2014, we learned that this was the truth. How can it be defamatory to speak the truth? Notice the OAG (Office of Attorney General), never said the obvious: That AG Abruzzo didn't inform the Defense about the relationship between his Motive Witness and his head detective (Victoria Doubs and Det. Duffin); that Det. Duffin doesn't deny Doubs was his god-sister, and that she lived in his family home, or that he assisted her whenever she got into trouble.
Why not? Because it is true. How can you defame someone who defames himself? Mr. Christopher Abruzzo, Esq., when a member of the higher ranks of the OAG, sent and/or received copious amounts of porno to other attorneys general and beyond. What does this say about his sense of judgment? He thought enough about his behavior to resign from his post in the Governor's Cabinet. If he thought that his behavior was okay, he'd still be sitting in the Governor's cabinet, right? The OAG cannot honestly oppose anything we've argued, but they try by seeking to get the Court to do their dirty work, how? By denying an Evidentiary Hearing to prove every point we've claimed.
The prosecution is trying desperately to avoid dealing with the substance of my claims in Com. v. Lorenzo Johnson. So, they slander my Legal Team and blame them for defaming the good AG's and Cops involved with this case. They try to do what is undeniable, to deny that they hid evidence from the Defense for years. They blamed me for daring to protest the hidden evidence of their malfeasance and other acts to sabotage the defense. They claim that they had an "Open File" policy with my trial counsel. But "Open File" is more than letting an attorney read something in their office. If it's a search for the truth it must include what is turned over to the attorney, for how do we really know what was shown to her?
They say it is inconceivable that an attorney would read a file, beginning on page nine (9), and not ask for the preceding eight (8) pages. Yet, it is conceivable if trial counsel was ineffective for not demanding the record of the first eight pages. Pages that identify the State's only witness as a "SUSPECT" in the murder for which her client was charged! How could such an attorney fail to recognize the relevance of such an issue, barring their sheer Ineffectiveness and frankly, Incompetence.
By seeking to avoid an evidentiary hearing, the prosecution seeks to avoid evidence of their wrongdoing being made plain, for all to see. If they believe I'm wrong, why not prove it? They can't. So they shout I filed my appeal untimely, as if there can ever justly be a rule that precludes an innocent from proving his innocence! Not to mention the fact that the prosecution has failed to even mention the positive finger prints that ay my trial they said none existed. Don't try to hide it with a lame argument about time. When isn't there a time for truth? The prosecution should be ashamed of itself for taking this road. It is unworthy of an office that claims to seek justice.
After the trial verdict The Patriot-News (March 18, 1997) reported, "Deputy Attorney General Christopher Abruzzo admitted there were some serious concerns about the strength of the evidence against Johnson and praised the jury for doing a thorough job." I guess he forgot to mention all of the evidence he left out to show Innocence.
Now, more than ever, Lorenzo Johnson needs your support.
Publicize his case; bring it to your friends, clubs, religious
and social organizations.
SIGN LORENZO JOHNSON'S FREEDOM PETITION
http://www.freelorenzojohnson.org/sign-the-petition.html
CONTRIBUTE TO LORENZO'S CAMPAIGN FOR FREEDOM!
http://www.freelorenzojohnson.org/how-can-i-help.html
Write: Lorenzo Johnson, DF 1036
SCI Mahanoy
301 Morea Rd.
Frackville, PA 17932
Email: Lorenzo Johnson through JPAY.com code:
Lorenzo Johnson DF 1036 PA DOC
*---------*---------*---------*---------*---------*---------*
Join the Fight to Free Rev. Pinkney!
Click HERE to view in browser
http://www.iacenter.org/prisoners/freepinkney-1-28-15/
On December 15, 2014 the Rev. Edward Pinkney of Benton Harbor, Michigan was thrown into prison for 2.5 to 10 years. This 66-year-old leading African American activist was tried and convicted in front of an all-white jury and racist white judge and prosecutor for supposedly altering 5 dates on a recall petition against the mayor of Benton Harbor.
The prosecutor, with the judge's approval, repeatedly told the jury "you don't need evidence to convict Mr. Pinkney." And ABSOLUTELY NO EVIDENCE WAS EVER PRESENTED THAT TIED REV. PINKNEY TO THE 'ALTERED' PETITIONS. Rev. Pinkney was immediately led away in handcuffs and thrown into Jackson Prison.
This is an outrageous charge. It is an outrageous conviction. It is an even more outrageous sentence! It must be appealed.
With your help supporters need to raise $20,000 for Rev. Pinkney's appeal.
Checks can be made out to BANCO (Black Autonomy Network Community Organization). This is the organization founded by Rev. Pinkney. Mail them to: Mrs. Dorothy Pinkney, 1940 Union Street, Benton Harbor, MI 49022.
Donations can be accepted on-line at bhbanco.org – press the donate button.
For information on the decade long campaign to destroy Rev. Pinkney go to bhbanco.org and workers.org(search "Pinkney").
We urge your support to the efforts to Free Rev. Pinkney!Ramsey Clark – Former U.S. attorney general,
Cynthia McKinney – Former member of U.S. Congress,
Lynne Stewart – Former political prisoner and human rights attorney
Ralph Poynter – New Abolitionist Movement,
Abayomi Azikiwe – Editor, Pan-African News Wire<
Larry Holmes – Peoples Power Assembly,
David Sole – Michigan Emergency Committee Against War & Injustice
Sara Flounders – International Action Center
MESSAGE FROM REV. PINKNEY
I am now in Marquette prison over 15 hours from wife and family, sitting in prison for a crime that was never committed. Judge Schrock and Mike Sepic both admitted there was no evidence against me but now I sit in prison facing 30 months. Schrock actually stated that he wanted to make an example out of me. (to scare Benton Harbor residents even more...) ONLY IN AMERICA. I now have an army to help fight Berrien County. When I arrived at Jackson state prison on Dec. 15, I met several hundred people from Detroit, Flint, Kalamazoo, and Grand Rapids. Some people recognized me. There was an outstanding amount of support given by the prison inmates. When I was transported to Marquette Prison it took 2 days. The prisoners knew who I was. One of the guards looked me up on the internet and said, "who would believe Berrien County is this racist."
Background to Campaign to free Rev. Pinkney
Michigan political prisoner the Rev. Edward Pinkney is a victim of racist injustice. He was sentenced to 30 months to 10 years for supposedly changing the dates on 5 signatures on a petition to recall Benton Harbor Mayor James Hightower.
No material or circumstantial evidence was presented at the trial that would implicate Pinkney in the purported5 felonies. Many believe that Pinkney, a Berrien County activist and leader of the Black Autonomy Network Community Organization (BANCO), is being punished by local authorities for opposing the corporate plans of Whirlpool Corp, headquartered in Benton Harbor, Michigan.
In 2012, Pinkney and BANCO led an "Occupy the PGA [Professional Golfers' Association of America]" demonstration against a world-renowned golf tournament held at the newly created Jack Nicklaus Signature Golf Course on the shoreline of Lake Michigan. The course was carved out of Jean Klock Park, which had been donated to the city of Benton Harbor decades ago.
Berrien County officials were determined to defeat the recall campaign against Mayor Hightower, who opposed a program that would have taxed local corporations in order to create jobs and improve conditions in Benton Harbor, a majority African-American municipality. Like other Michigan cities, it has been devastated by widespread poverty and unemployment.
The Benton Harbor corporate power structure has used similar fraudulent charges to stop past efforts to recall or vote out of office the racist white officials, from mayor, judges, prosecutors in a majority Black city. Rev Pinkney who always quotes scripture, as many Christian ministers do, was even convicted for quoting scripture in a newspaper column. This outrageous conviction was overturned on appeal. We must do this again!
To sign the petition in support of the Rev. Edward Pinkney, log on to: tinyurl.com/ps4lwyn.
Contributions for Rev. Pinkney's defense can be sent to BANCO at Mrs Dorothy Pinkney, 1940 Union St., Benton Harbor, MI 49022
Or you can donate on-line at bhbanco.org.
*---------*---------*---------*---------*---------*---------*
*---------*---------*---------*---------*---------*---------*
COURAGE TO RESIST
http://couragetoresist.org/
New Action--write letters to DoD officials requesting clemency for Chelsea!
Secretary of the Army John McHugh
President Obama has delegated review of Chelsea Manning's clemency appeal to individuals within the Department of Defense.
Please write them to express your support for heroic WikiLeaks' whistle-blower former US Army intelligence analyst PFC Chelsea Manning's release from military prison.
It is important that each of these authorities realize the wide support that Chelsea (formerly Bradley) Manning enjoys worldwide. They need to be reminded that millions understand that Manning is a political prisoner, imprisoned for following her conscience. While it is highly unlikely that any of these individuals would independently move to release Manning, a reduction in Manning's outrageous 35-year prison sentence is a possibility at this stage.
Take action TODAY – Write letters supporting Chelsea's clemency petition to the following DoD authorities:
Secretary of the Army John McHugh
101 Army Pentagon
Washington, DC 20310-0101
The Judge Advocate General
2200 Army Pentagon
Washington, DC 20310-2200
Army Clemency and Parole Board
251 18th St, Suite 385
Arlington, VA 22202-3532
Directorate of Inmate Administration
Attn: Boards Branch
U.S. Disciplinary Barracks
1301 N. Warehouse Road
Fort Leavenworth, KS 66027-2304
Suggestions for letters send to DoD officials:
The letter should focus on your support for Chelsea Manning, and especially why you believe justice will be served if Chelsea Manning's sentence is reduced. The letter should NOT be anti-military as this will be unlikely to help.
A suggested message: "Chelsea Manning has been punished enough for violating military regulations in the course of being true to her conscience. I urge you to use your authorityto reduce Pvt. Manning's sentence to time served." Beyond that general message, feel free to personalize the details as to why you believe Chelsea deserves clemency.
Consider composing your letter on personalized letterhead -you can create this yourself (here are templates and some tips for doing that).
A comment on this post will NOT be seen by DoD authorities–please send your letters to the addresses above
This clemency petition is separate from Chelsea Manning's upcoming appeal before the US Army Court of Criminal Appeals next year, where Manning's new attorney Nancy Hollander will have an opportunity to highlight the prosecution's—and the trial judge's—misconduct during last year's trial at Ft. Meade, Maryland.
Help us continue to cover 100% of Chelsea's legal fees at this critical stage!
Courage to Resist
484 Lake Park Ave. #41
Oakland, CA 94610
510-488-3559
couragetoresist.org
*---------*---------*---------*---------*---------*---------*
*---------*---------*---------*---------*---------*---------*
*---------*---------*---------*---------*---------*---------*
*---------*---------*---------*---------*---------*---------*
*---------*---------*---------*---------*---------*---------*
B. ARTICLES IN FULL
*---------*---------*---------*---------*---------*---------*
*---------*---------*---------*---------*---------*---------*
*---------*---------*---------*---------*---------*---------*
*---------*---------*---------*---------*---------*---------*
*---------*---------*---------*---------*---------*---------*
1) Justice Dept. Report Says Police Escalated Tensions in Ferguson
http://www.nytimes.com/2015/07/01/us/draft-justice-dept-report-says-police-escalated-tensions-in-ferguson.html?ref=us
WASHINGTON — When heavily armed police officers swarmed the streets of Ferguson, Mo., after the fatal shooting last year of a young, unarmed black man, they only worsened tensions and made it harder to regain public confidence and control, a draft report from the Justice Department has concluded.
The report describes a chaotic scene in which the police violated people's constitutional rights and it was often unclear who was in charge and what the orders were.
Written by the Justice Department's community policing unit, the report is intended to help police departments improve their policies and tactics. A final version is expected in the coming weeks. It follows two other lengthy Justice Department
civil rights reports
— the first cleared Officer Darren Wilson of wrongdoing in the fatal shooting of Michael Brown, and the second found widespread discrimination within the Ferguson Police Department.
The scene on the streets of Ferguson played out live on national television and on social media after Mr. Brown's death during a scuffle with Officer Wilson. The police responded to the angry, sometimes violent protests with a show of force, one that highlighted the growing use of military equipment and tactics by local police departments.
Snipers trained their rifles on protesters. Officers patrolled city streets in an armored truck that was built with combat in mind. Some officers used tear gas and police dogs to control crowds. Others pointed assault rifles at civilians. Much of the equipment was paid for with federal counterterrorism grants, which have similarly outfitted police departments nationwide since the terrorist attacks of Sept. 11, 2001.
Again and again, the equipment was misused, the Justice Department concluded: Tear gas was fired inappropriately, an armored vehicle was deployed in situations that did not warrant it and snipers should not have been used.
"While a tactical response was warranted at times during the Ferguson incident because of threats to public safety, the highly elevated initial response of tactical units limited options for a measured, strategic approach," according to a copy of the report's findings, which was obtained by The New York Times. Using such tactical equipment during the day, the report said, "was not justified and served to escalate rather than de-escalate the overall situation."
The conclusions of the draft report were first reported by The St. Louis Post-Dispatch. A message seeking comment was left with a spokesman for the City of Ferguson. Jon Belmar, chief of the St. Louis County Police Department, said the department was working with the Justice Department to ensure the accuracy of the draft report. The Justice Department had no comment on the substance of the draft.
While the findings are no surprise — the Justice Department made no effort to hide its frustration with how Ferguson officials handled Mr. Brown's shooting and the aftermath — the report comes as the Obama administration puts restrictions on the use of military-style equipment by the police.
The administration is also trying to forge better relationships between police departments and minority neighborhoods. The Justice Department report at several points echoes President Obama himself,
who declared in May
that military-style equipment "can alienate and intimidate local residents, and send the wrong message."
The findings describe a police department caught unprepared for the combination of protesting and rioting that followed Mr. Brown's death. Officers from more than 50 departments rushed to Ferguson to help calm the tumult, but when they arrived, it was often unclear who was giving the orders and what the rules were.
"That lack of consistency in policy led to unclear arrest decisions, ambiguous authority on tactical orders and a confusing citizen complaint process," the report found. Amid the confusion, the Justice Department concluded, some officers took to "self deployment," meaning they made decisions on their own, with ambiguous accountability.
The report also faulted police officers for issuing "keep moving" orders, which prohibited people from gathering in one place. "The overall effect was to discourage protesters from exercising their First Amendment rights," it said. "Protesters had to keep moving but were provided no clear alternative."
Monica Davey contributed reporting from Chicago.
*---------*---------*---------*---------*---------*---------*
*---------*---------*---------*---------*---------*---------*
2) U.S. Chamber Fights Smoking Laws While Hospitals and Insurers Sit on Its Board
*---------*---------*---------*---------*---------*---------*
*---------*---------*---------*---------*---------*---------*
3) Robot kills worker at Volkswagen plant in Germany
*---------*---------*---------*---------*---------*---------*
*---------*---------*---------*---------*---------*---------*
4) Cuba's Environmental Concerns Grow With Prospect of U.S. Presence
*---------*---------*---------*---------*---------*---------*
*---------*---------*---------*---------*---------*---------*
5) The New Jobs Numbers Are Weaker Than They Look
By
*---------*---------*---------*---------*---------*---------*
*---------*---------*---------*---------*---------*---------*
6) Glenn Ford, Spared Death Row, Dies at 65
*---------*---------*---------*---------*---------*---------*
*---------*---------*---------*---------*---------*---------*
7) 'I'll Vote No With Both Hands:' An 85-Year-Old's Story Of Struggle In Greece
Posted:
Penelope Tyraki is 85 years old. She has 10 children and 17 grandchildren. She survived the Nazis.
This is how she remembers it: Early one morning, 75 years ago, German soldiers from Hitler's army banged on her door in Koxare, a small town on the island of Crete. Together with her father -- an Orthodox priest -- and her mother and brothers, she was hauled out of the house in her pajamas. They were thrust into the town's small church, where many of their neighbors were already waiting in similar conditions. After barring the gates, the soldiers locked them in and wired the building with explosives. They planned to blow it up with all the townspeople inside.
"We were terrified, even despite the fact that, as children, we didn't quite understand what was going on," she said. "At the last moment, the leader of the German soldiers got a phone call and that seems to have saved our lives. There weren't enough young men inside the church. We were just a few people. It wasn't worth wasting explosives on a bunch of old men, women and children. They took us out and led us to an elevated spot in town where they forced us to watch while they blew up each one of our homes. It was awful. Three days later, we came back to town, destroyed, and my parents and brothers picked up the charred remains of what had been our home, a beautiful home. I was left without a school and, even worse, without a future, without the possibility of an education."
"Why do they now want to do the same thing to my children and grandchildren? Justice, I only ask for justice," she says. "Write this down, please: Help us."
Tyraki's big blue eyes well up with tears, but she flicks them away with a swipe of her hand. At 85, she still transmits the strength and rage that can only be explained by that feeling of injustice that has lived within the majority of Greeks since 2010, a feeling that grew on Monday, when the government closed banks and markets.
They know -- the grandmother especially -- that a tough week awaits them. She was widowed when she was young and has 10 children and 17 grandchildren who have struggled to make ends meet since this financial crisis started destroying their lives five years ago.
She is sitting in her kitchen in the Ilioupolis neighborhood on the outskirts of Athens. The neighborhood, whose name means "City of Light," is a middle-class neighborhood that was upper-middle-class until five years ago, when the crisis prompted problems that sound a lot like the ones that Spaniards have: unemployment, mortgage defaults and plummeting home values. This evening, during the first week of the
Greek corralito
.
, Ilioupolis seems quiet. The stores are open and people greet each other, much like they do every day. Though perhaps there's a bit more complicity and solidarity, says Manuel, one of Tyraki's sons.
"Look, do you see anything out of the ordinary? Do you see people standing in lines or raiding stores? We are worried, but we are not scared," he says wearily. "The foreign camera crews don't come to this neighborhood. You know why? Because there's no news, just normality." He just arrived from one of his two jobs as a cook at Athens' oncology hospital. He is tired of watching news clips in which Greeks are portrayed as lazy bums who live off their pensions.
"We are so fed up with it," he says. "I think that now they are trying to scare off the tourists, since they must have realized they can't scare us. That would hurt us."
Tyraki insists that we eat something, that we drink; it is Greek hospitality asserting itself before we settle around the kitchen table -- her domain. She laughs somewhat bitterly at my question regarding her fear during that first day and the fear for her pension.
"Fear? Yes, I might be a bit scared, but hope weighs more. I've gone through a lot in this life. I became a widow and no one wanted to rent me a house because I had 10 children -- one died when he was young. All those kids would supposedly destroy any rentable place."
She puts her hand on Manuel, before continuing: "You see, this is one of my sons. My granddaughter is also here and the rest are out, working whatever jobs they can find. Do we look like bums or like people who will destroy a rented house? My father died shortly after the German occupation and my mother was left to raise her children in Crete, four children she couldn't send to school because it had been burned down. I couldn't go to school, and I will never forget that. My mother pulled us upward."
"When I was 12, I started working in a typography workshop. I didn't go to school, but I ended up setting books, sewing their backs and binding them. It was a wonderful and exhausting job. There were books of all kinds: the Bible, books for reading and books for studying. Some of that rubbed off on me. I loved sewing the backs onto books. Yes, true to my name, I honor sewing," she says. "My mother got sick because of something in the ink. This is my life. What do I owe the Germans, who already stole my childhood? I owe them nothing, absolutely nothing, and now they want to steal the future of my children and my grandchildren."
It's curious that Tyraki, who, like the majority of the Greeks, follows all the news in Greece as well as everything that is said from Brussels, blames the Germans -- specifically German Finance Minister Wolfgang Schäuble -- before blaming Merkel or the European Union. She knows the Finns and the Danes back harsh measures against Greece, but the ghost of Nazi Germany has reappeared in her life since the austerity measures have been imposed on her country.
"You know why I believe in Tsipras or Varoufakis? Because they are young and they are not tainted by corruption. The old politicians, the previous governments, have sold out the Greek people. They sacrificed us while they stole and they forgot to defend us from the Germans and from all of Europe. I love Europe, you know? But I owe nothing to the Germans. Quite the opposite. When the war ended, I tried to forgive them, to understand that we had to assist them so it wouldn't happen again. All Europeans helped them, even those whose countries were occupied and razed by the Nazis. Why can't they now think about the Greeks, about the Greek people? Neither I nor my sons are corrupt. We didn't forge any state accounts. Let them hold accountable those who actually stole."
She starts getting agitated again, but she restrains herself: "I help my children with my pension. Five years ago, I received 900 euros [monthly] and a supplement of 400 euros for being a widow of an Orthodox priest. I could split it up then, especially to help some of my grandchildren with education. Now I receive 730 euros and 123 as a supplement. Yes, I know, you say that we have very high pensions compared to [Spain], but I assure you that I earned it, and that without my help over the past five years my family wouldn't have made it. Some of them live with me. They watch over me, we support each other, we eat together."
A million Greek households are supported by their grandparents' pensions.
Penelope Tyraki calls Diana, one of her 17 grandchildren, who is on summer vacation. The girl, barely ten years old, walks into the kitchen and is surprised to see her grandmother's wet eyes, her tense face and the sadness in her voice. But when Tyraki realizes that she is affecting everyone around her, she straightens her back.
"As Greeks, we don't want compassion. We want justice. You know why I am mad? Because the rest of the Europeans don't want to help us. I don't mean the people, I mean your governments. There are Spanish political parties and people who support them, but governments like yours fear that the 'No' will win in Sunday's referendum, because if it is possible to resist here, then your governments might lose in your elections."
She opens the palms of her hands over the Formica table. They are old hands, stained by the marks of age, but they are clean and strong with a single ring, perhaps her wedding band.
"It's true that in Europe there are other people -- like yours -- who I support. But right now you are like we were before: with old and corrupt politicians. I know that if Merkel chose to, if she stopped listening to that Schäuble and those other hardliners, this would be fixed. I don't belong to any political party. I am Greek."
Next Sunday, Tyraki will vote oxi --'no'-- to the austerity measures demanded by Brussels. "It's not yes or no to the euro, we know that," she says. "But I will vote 'no' to those measures because if we have to leave the euro, I am aware that two or three very hard years await us. But we are used to that, and afterwards we'll have our own new politicians to find our way. We can't do this anymore. I don't see why I have to stand Schäuble or his accusing finger ordering me around anymore. I know that we must forgive. But never forget. I could tell Mr. Schäuble that perhaps his grandfather was one of the men who burned down my house, my school. My brothers were forced to move to North America. My uncles and my cousins died in the war or shortly after. Return to the drachma? Today a kilogram of feta cheese costs 5 euros. Do you realize all the numbers we need in order to buy everything we need? Five years ago it was less than half. Write this down please: I only ask for justice."
Penelope Tyraki leaves the table. She doesn't want to get agitated yet again in front of her son.
"One last thing," she says, turning around with a smile. "In Koxare, my town in Crete, the place where I was born and the place they razed, my childhood home is now the museum that houses the charred remains of all the homes that Hitler's troops burned down."
She would like to take Schäuble there.
*---------*---------*---------*---------*---------*---------*
*---------*---------*---------*---------*---------*---------*
8) Train Carrying Toxic Substance Derails in Tennessee
*---------*---------*---------*---------*---------*---------*
*---------*---------*---------*---------*---------*---------*
9) Report Concludes Police Shooting Victim in Washington State Probably Had a Rock
*---------*---------*---------*---------*---------*---------*
*---------*---------*---------*---------*---------*---------*
10) Aetna Agrees to Acquire Humana for $37 Billion in Cash and Stock
*---------*---------*---------*---------*---------*---------*
*---------*---------*---------*---------*---------*---------*
11) Let the Confederate Flag Go
Reader Supported News, July 4, 2015
http://readersupportednews.org/opinion2/277-75/31097-a-view-from-the-south-let-the-confederate-flag-go
My little town is proud to have reared citizens like Carolee, an honor student and star athlete who offers a helping hand to anyone she meets. She wears her blonde hair in a ponytail and a delicate tattoo on her wrist. It's the
Confederate battle flag
.
That flag has come crashing into the global conversation after an avowed
white supremacist massacred nine parishioners
in an African Methodist Episcopal church in Charleston, South Carolina. He tore up hearts and families,
left a state without its senator
and a nation bereft. A crime so senseless leaves us grappling for something we can blame, or fix. We're sickened by
Dylann Roof's self-portrait with a semi-automatic pistol and Confederate flag
. In the wider world where it's seldom seen, people must wonder how that emblem waved by a racist vigilante could ever have held appeal for local historians or thoughtful honor students.
No story is ever simple here in the south, least of all the American civil war. It's easily reduced to a
morality play
—a conflict between northerners who wished to abolish slavery (the Union) and southern whites who refused (the Confederate rebels). In that version, any invocation of the lost Confederacy looks like nostalgia for slavery's return.
But history is nuanced. Economics divided an industrializing north from an agrarian south, where cotton plantations exploited enslaved labor for their solvency. Most white southerners, of course, didn't own plantations or other humans. Poor farmers and sharecroppers were brutally conscripted to fight for the interests of wealthier men. The region where I live—southern Appalachia, was occupied to enforce compliance.
Bullets, illness and starvation killed hundreds-of-thousands during that brief Confederacy, and some six generations later, families still decorate the graves. Some feel their ancestors are as nobly and tragically dead as any soldiers under any flag, and would honor them independently of the worth of the war that consumed them—a distinction we've accepted since the moral quandary of Vietnam. If the Confederate flag only flew over cemeteries, the discussion would be over.
But it doesn't. Around here we see it on license plates and T-shirts. A ragged one has hung for years on the side of a barn in my neighborhood, making me wince daily. My neighbor is a decent person, so far as I've seen. I can only guess he nailed it up in a spirit of defiance, maybe akin to the way some rappers use the N-word: as a belligerent gesture of identity politics. Southerners, especially Appalachians, live in a shadow of condescension. Popular culture wages a steady war on our dignity, decking us out as ignorant, vaguely incestuous hayseeds. Reality TV digs deep to find trashy families to reinforce the stereotype. In a nation with a hair-trigger sensitivity to disparaging labels, the word "hillbilly" still flies with impunity.
Attaching banality or meanness to every element of our culture is unfair, but defining southern pride is an endless navigation. In our town, high-school football games are community entertainment. Our team is the Rebels. My daughter played in the marching band known as the Rebel Regiment. We decided to embrace the title: rebels, in my opinion, are the pilots of most human progress. The school cafeteria once bore a mural of Confederate soldiers and their flag, but it was painted over decades ago when the school's first African-American principal arrived.
Our Rebels' only remaining civil war tie is the school's fight song, Dixie. It's a simple song about a southerner far from home who wishes he were back on his native soil, south of the Mason-Dixon line. Countless soldiers surely identified with the sentiment, back in the day, but Abraham Lincoln also used it at campaign rallies—it was never the official anthem of the Confederacy. I'd vote to retire it anyway, knowing it's tainted for those who hear it as such. Alternatives get proposed, without success, because most people here identify it as the anthem of a touchdown.
Who gets to draw the line between tradition and callous intransigence? Where does sensitivity become censorship? Tarring whole communities with the brush of racism doesn't bring us grace. I could have whisked my daughter from the home of the Rebels to a private school where she wouldn't have to play Dixie. But this is our home, and I believe public schools function best when we all support our kids together. I think they're better citizens for having grown up with many kinds of people, to be judged by the contents of their characters, not their tattoos.
When I claim my Appalachian identity I'm embracing some things that are often mocked: the poetry of our dipthong-rich language; a fine-tuned interest in crops, the weather, and everybody's business. The fact that when I throw a party there will be spontaneous music, and someone will bring homemade whiskey. The fact that we never say the words "hostess gift" but would never show up without one. Loving your neighbor is a commandment we take seriously.
But I don't have to love his barn art, or the symbolic anti-freedom fighters frozen beneath a coat of paint in the school cafeteria. Southern pride doesn't mean loving the lynchings, segregation and lingering racial inequality that have bled into this place, any more than wearing cotton implies complicity with that crop's awful history. The modern south, home to our nation's most racially diverse cities, now has organic farms between tobacco fields, and yoga studios beside churches. My favorite bumper sticker this year says "Namaste, y'all."
We don't want outsiders telling us what we are. So the duty is ours, and ours alone, to distinguish our past from our future. The Confederate flag is anathema to that project. Whatever it meant in the 1860s, since then it has been deliberately attached to a racist agenda, beginning in 1948 when the new, segregationist Dixiecrat party dug it out of mothballs. (Dixie, alas, was their fight song too.)
The flag's presence has grown steadily more menacing. It turned up wherever white mobs opposed civil rights marchers. It showed up at Klan rallies. I'm sure it still does. Swastika was the ancient Sanskrit word for good fortune, its symbol representing the movement of the sun across the sky. But it was appropriated by vile people, and now virtually everyone sees racial hatred in that one too. Regardless of intent or origin, a symbol achieves its meaning in the eye of the beholder.
For some folks who incorporate the battle flag into their wardrobe or body art, familiarity may have made it seem innocuous. But it isn't. A flag is a potent symbol, purporting to be the standard of a concordant nation. By carrying one into hate crimes, racists try to elevate their evil by suggesting a nation of racists stands behind them.
My southern home is not that nation. This month the Confederate flag finally came down from several southern state houses, and my neighbor's barn. Our governor banned it from license plates. The stock car drivers of Nascar, that bastion of good-ol-boys, expelled it from the racetracks. We're honoring heritage by tapping our well of kindness, knowing that for too many people those colors evoke terror and despair. No more. Now is the moment in history when we send that flag to the graveyard.
*---------*---------*---------*---------*---------*---------*
*---------*---------*---------*---------*---------*---------*
12) Teenager's Jailing Brings a Call to Fix Sex Offender Registries
*---------*---------*---------*---------*---------*---------*
*---------*---------*---------*---------*---------*---------*
*---------*---------*---------*---------*---------*---------*
*---------*---------*---------*---------*---------*---------*
*---------*---------*---------*---------*---------*---------*
*---------*---------*---------*---------*---------*---------*
*---------*---------*---------*---------*---------*---------*
*---------*---------*---------*---------*---------*---------*
*---------*---------*---------*---------*---------*---------*
*---------*---------*---------*---------*---------*---------*
*---------*---------*---------*---------*---------*---------*
*---------*---------*---------*---------*---------*---------*
*---------*---------*---------*---------*---------*---------*
*---------*---------*---------*---------*---------*---------*
*---------*---------*---------*---------*---------*---------*
*---------*---------*---------*---------*---------*---------*
*---------*---------*---------*---------*---------*---------*
*---------*---------*---------*---------*---------*---------*
*---------*---------*---------*---------*---------*---------*
*---------*---------*---------*---------*---------*---------*
*---------*---------*---------*---------*---------*---------*
*---------*---------*---------*---------*---------*---------*
*---------*---------*---------*---------*---------*---------*
*---------*---------*---------*---------*---------*---------*
*---------*---------*---------*---------*---------*---------*
*---------*---------*---------*---------*---------*---------*
*---------*---------*---------*---------*---------*---------*
*---------*---------*---------*---------*---------*---------*
*---------*---------*---------*---------*---------*---------*
*---------*---------*---------*---------*---------*---------*
*---------*---------*---------*---------*---------*---------*
*---------*---------*---------*---------*---------*---------*
*---------*---------*---------*---------*---------*---------*
*---------*---------*---------*---------*---------*---------*